'a
What is SaaS?
Software as a Service (SaaS) is a way of delivering software applications to the end-user over the internet, rather than using locally installed software. SaaS provide great advantages to utilities districts over traditional in-house or on-premise software installations, and brings many benefits, especially in total costs and flexibility. While there are some aspects that may be seen as disadvantages, such as lack of control, these can often be mitigated through communication and industry best-practices.
---
The Wikipedia article on Software as a Service (SaaS) describes it as
"a software licensing and delivery model in which software is licensed on a subscription basis and is centrally hosted."
What this means, in layman's terms, is that software is installed, maintained, and secured on the internet (or in the 'cloud'), rather than in-house or on-premise using your own computer hardware.
SaaS is typically:
Licensed – usually monthly or annually – as part of a subscription
Hosted and managed remotely
Accessed via an Internet connection
SaaS is an alternative to traditional on-premise software installations, and has grown to become a common method of delivering business software, such as:
Payroll processing, invoicing & accounting software
Database management software
Computer-aided design (CAD) & geographic information systems (GIS) software
Customer relationship management (CRM)
Computerized maintenance management systems (CMMS)
Enterprise resource planning (ERP)
Human resource management (HRM)
Service desk management
SaaS has been slow to mainstream to any but the largest districts in the water utilities industry. However, that is changing.
– Jack Linke, Watervize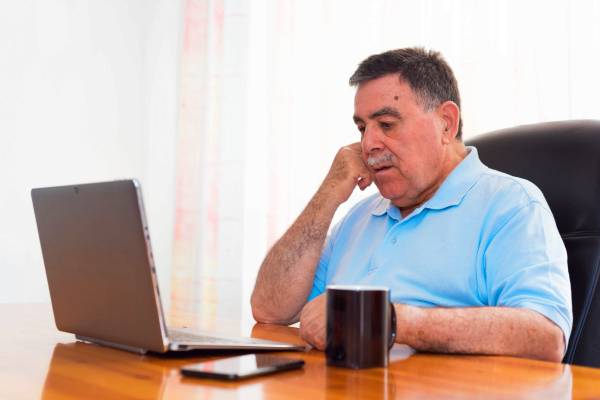 Advantages of SaaS
SaaS offers many potential advantages over the traditional models of business software installation, including:
Lower up-front cost – Because SaaS is installed and maintained remotely, specialized hardware purchases and additional dedicated I.T. staff are no longer required. SaaS is generally subscription-based, sometimes with an initial set-up charge, resulting in lower initial costs.
Lower lifetime costs – Businesses that move to a SaaS model typically see a

15% reduction in yearly IT spending and a 16.7% reduction in IT maintenance costs

. All upgrades, installations, and maintenance is handled by the software provider without any effort on the customer's side. New water users can be added via email, and water users can look up their accounts online, reducing the amount of paper waste generated by the office.
Quick initial set-up – SaaS applications are installed and configured in the cloud (on a remote server accessed via the Internet). This minimizes the delays common to lengthy traditional software deployment.
Upgrades and maintenance – On-premise software is often upgraded yearly at best. Water utilities can't afford to shut everything down for time-consuming upgrades (and potential software & hardware troubleshooting) during the growing season or other peak periods, so these upgrades usually have to wait. The disadvantage here is that the software changes take place without the assurance that they will work once the district is operating again at peak requirements. By using industry-leading processes, SaaS providers can ensure zero or near-zero downtime during upgrades, often have fail-over servers and databases to ensure redundancy, can perform testing transparently to the district, and can upgrade hardware without affecting the end-users in any way. No need for time-consuming software patches, or technically challenging infrastructure changes. You can instead focus on what's important – delivering water to those who need it.
Accessible from anywhere, any time – You can access your data from

anywhere, on any device, and at any time

. All you need for accessing a SaaS application is an Internet connection and browser. Desktops, laptops, tablets, and cell phones can all access SaaS, and modern SaaS applications are designed to look good and operate well on any of these devices. Unlike on-premise software, you can check the status of your district, communicate with water users, and download the latest diversion data from your office, your home, or in the field.
Modern interfaces – SaaS products often feature more modern and usable user interfaces. Traditional software applications are unappealing and often sport overly-complicated user interfaces. Performing a simple action can require dozens of buttons, clicks and screen changes. SaaS often incorporates best-practices in interface design, and providers can use powerful testing and development tools to ensure the end-users are getting the best and most effective software experience. These tools are not typically available with on-premise software installations.
Speedy feature development – Sometimes a company needs customizations to make the software work with their existing business processes and rules. SaaS makes this entire process faster than traditional software installations, because the testing, installation, and troubleshooting steps can be performed entirely on the provider's side. This significantly speeds up the process of delivering improvements and customizations.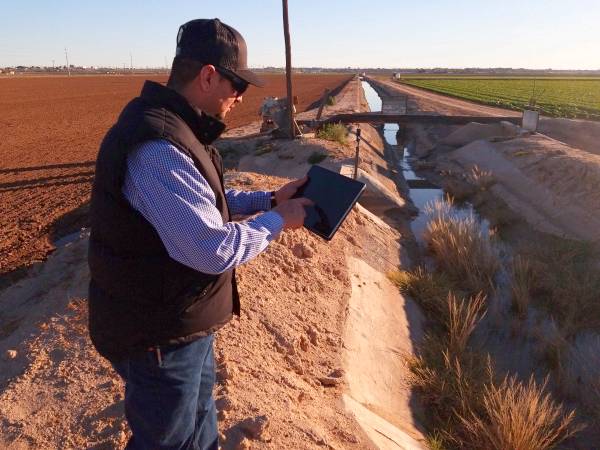 Potential Disadvantages and Mitigation
The SaaS software model sometimes has potential shortcomings, including:
Lack of control – in-house software application gives businesses can sometimes give a higher degree of control than SaaS solutions. In SaaS applications everyone uses the latest version of the software application and typically cannot defer upgrades or changes in the features.

Watervize provides a set of customization options to ensure our software meets your district's business rule and reporting needs. If there is something not currently available, our small, dedicated team can work with you to find a great solution. Updates to software are typically transparent to the end-user, are performed during nighttime hours to reduce risk, and result in zero or near-zero downtime.
Security and data concerns – access management and the privacy of sensitive information is a major consideration when considering software applications, whether installed locally or remotely.

Watervize uses industry standards in security and data integrity. Our livelihood depends on data security, so it is only natural that

safeguarding your data is paramount

. All communication to and from our servers is encrypted. Databases are backed up twice-daily, along with twice-weekly off-site encrypted backups to ensure your data is never lost or stolen. Our Role-based access controls ensure only the right people have access to see, add, change, or delete your data. We implement network and software monitoring tools to ensure we know about any issue – and can fix it – often before the customer realizes there is an issue.
Limited availability of industry-specific applications – while SaaS is becoming more popular, there are still many applications that don't offer a hosted platform.

When it comes to SaaS applications, water utilities have until recently been left behind. But even now large districts are typically the only ones served by a quality SaaS solution.

Watervize helps small and medium sized irrigation and agricultural water providers manage their districts, customer water orders, and more

.
Connectivity requirements – since the SaaS model is based on Internet delivery, if your Internet service fails, you may temporarily lose access to the SaaS application.

Internet is becoming more and more available and reliable. Watervize is available via any device with Internet access – from your desktop computer, laptop, tablet, or phone – and data can always be backup up locally. If your district currently takes orders via phone, paper forms, or email, you can still use those methods with Watervize but your water users with Internet access will now be able to place orders online and view the status of orders and water usage history without your manual intervention.
---
Overall, the SaaS model of software delivery helps Watervize provide the highest quality to our customers, and helps ensure irrigation and water conservation districts can exceed the needs and expectations of their water users.